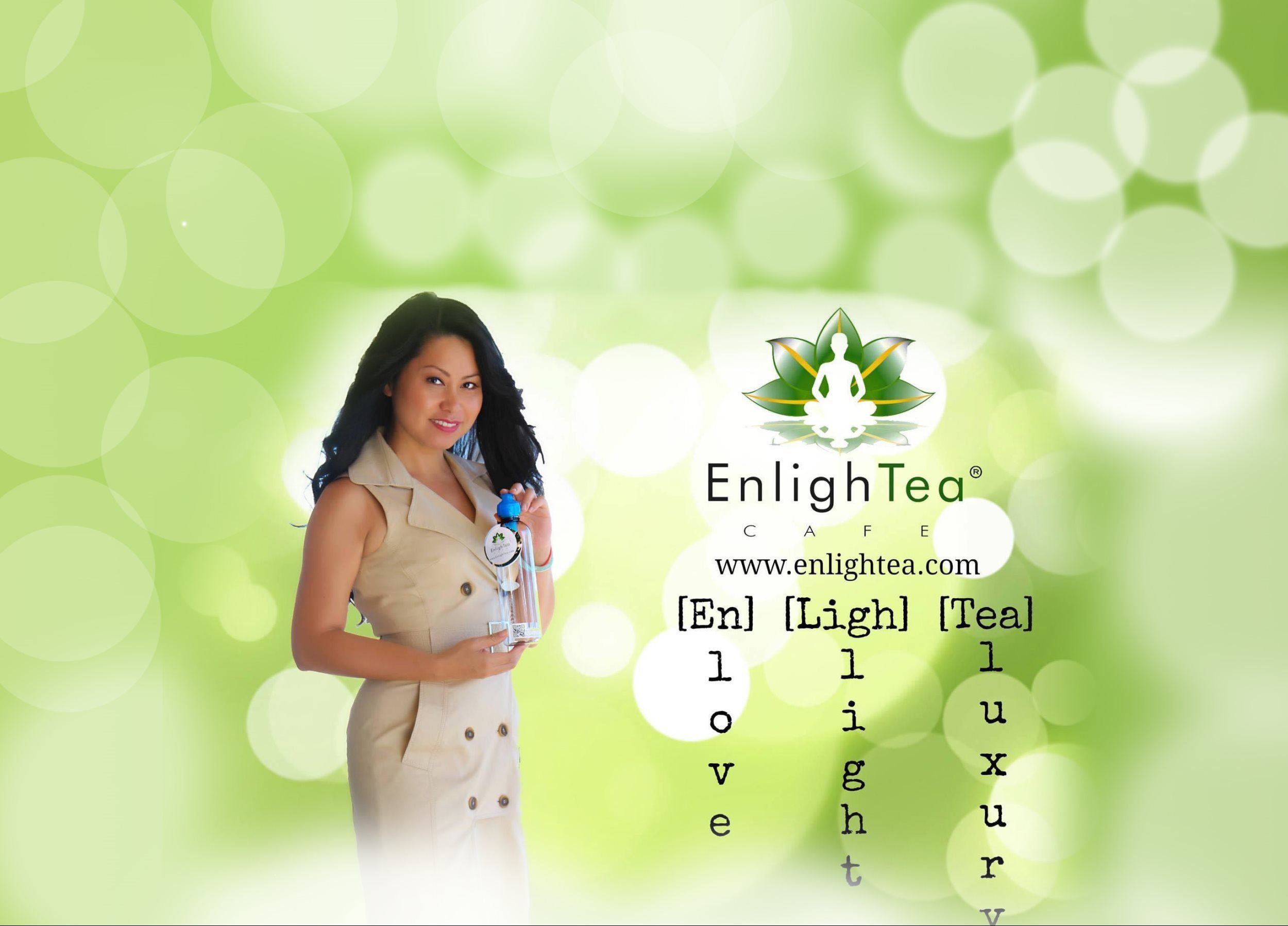 We LOVE our teas, we LOVE serving teas, we LOVE selling teas, and most importantly, we LOVE our family, friends, and CUSTOMERS…and have a lot of FUN doing so!
EnlighTea Cafe was born in 2006 right after James, our Founder's son Evan was born. James in fact calls EnlighTea his second child, but please no one tell Lauren, his daughter to follow in 2 more years! :)
Our Founder's love for his children, family and tea inspired him to want to share that same great loving, fulfilling and amazing experience to EnlighTea.
Hence our mission to share more love, light and luxury by unconditionally serving premium loose leaf teas and other delicious beverages at special events, to family, friends and other tea lovers and supporters throughout the world became an enlightening tea experience thing!! :)
What an amazing, miraculous and enlightening journey it has been for us! Every day we continue to develop, grow, get bigger, better and more successful at sharing our Brand, message and teas throughout the world!! 😊🎉😀
Whether it's online, through social media, at special events, in our full service tea cafes or just sharing and serving a cup of EnlighTea to friends, family, and customers, we are living and fulfilling our vision and mission daily! 👍❤️🍵
Where we are now...that's easy, we are ready to start opening up our very own EnlighTea Tea Cafe locations anywhere in the country! We successfully tested 4 incubator pop up locations in the past, we know exactly what the stores will look like and how to make it a huge success, now we just need to be patient and wait for the right partners and investors to come along! 🤔🍵😎
Our bottom line, how many people, places and venues can we continue to serve our unconditional love, light, luxury and premium healthy loose leaf teas and other delicious beverages to throughout this world!!!!
BOTTOM LINE BOTTOM LINE, WE ABSOLUTELY LOVE WHAT WE DO, AND NEVER PLAN ON STOPPING! SO GET READY WORLD... ENLIGHTEA CAFE IS COMING FOR YOU...AND WE ARE HERE TO STAY!!!! 😱🙏❤️🍵✅😊
Committed to BEING a Super LOVE Brand, World Famous Household Name sharing Love, Light, Luxury and Healthy Premium Loose Leaf Teas and other Desirable Beverages, Products and Services  throughout the world... one cup, one person, one tea cafe location at a time!❤️🙏🍵
Sign Up for Updates and Receive Your Free Gift!